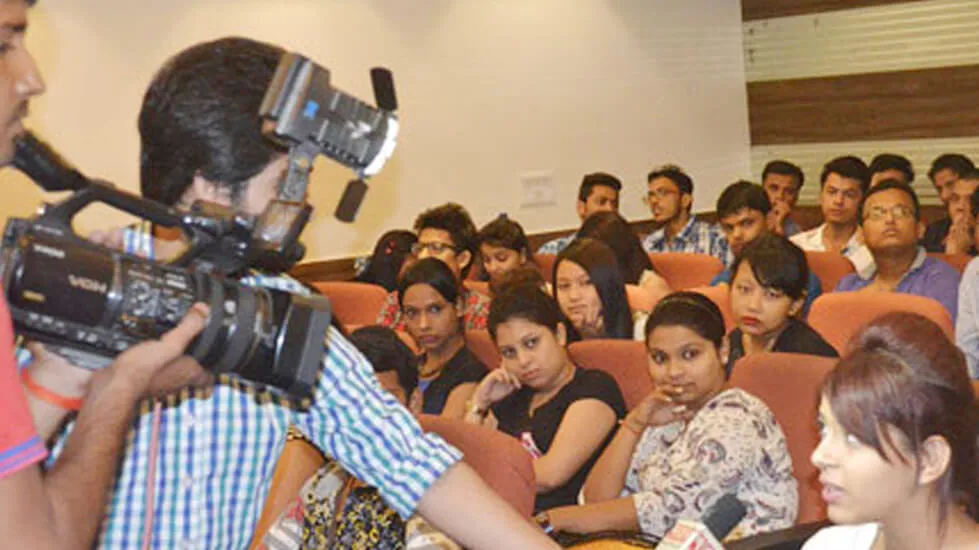 Media Exposure
NIMC has its own production house "Indian Television Company (ITV)" which is successfully running for the past 20 years producing documentary films, corporate films, TV Advertisements for government and non government Organizations. ITV produces news shows, chat shows, Story features and entertainment programs for different TV Channels.
The Institute has its own web channel; Voice of People (VOP), We also have two News Portals ANN24X7.com and YouCityIndia.com Politician Today, Walkie Talkie Entertainment Channel. for exposing Nimc students to channel environment. NIMC also has its own theatre group which is an effective tool of community interaction and traditional media communication.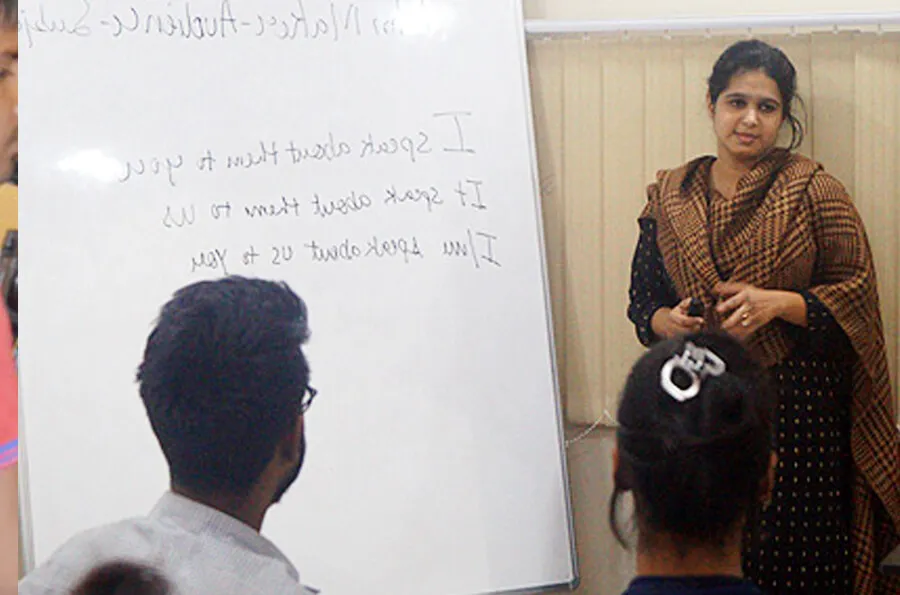 Proximity to Jamia MCRC
Jamia MCRC being premium institute of mass communication and NIMC situated nearby is an upper hand to provide guidance and mentoring from experienced professionals of Jamia MCRC Alumni. Our in-house staff is an alumni of Jamia also and most of our visiting faculties are Jamia MCRC alumni.
Cordial relations with Jamia assist us in screening students' films, radio features, Theater performances and various media products at a professional level.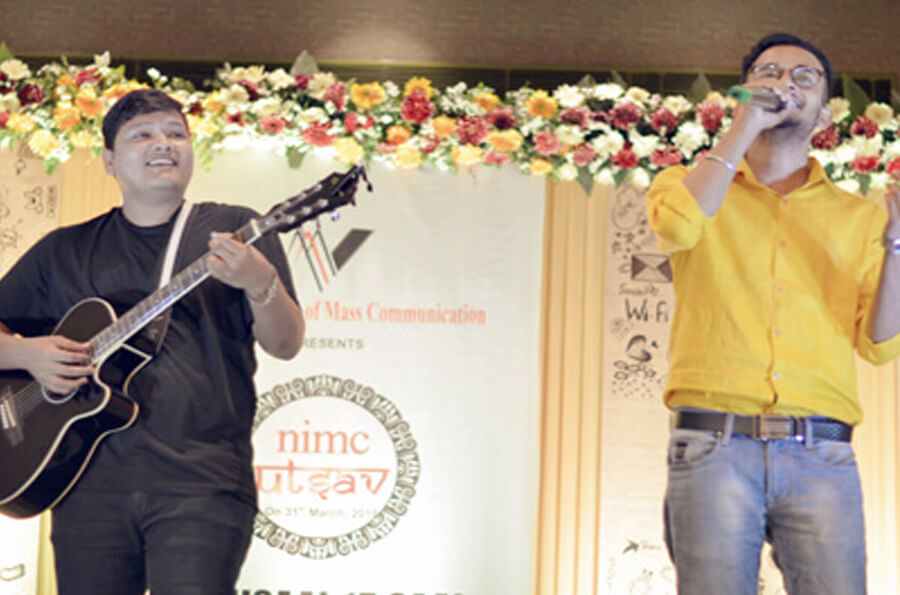 Interactive Learning Approach
To stimulate the interest in media and journalism as career, rigorous and extensive workshops on media tools are organized for students which give them an extensive exposure and experience for the craft of journalism and mass communication.
Studio based production workshops, radio programs, documentary film productions, news reading/anchoring workshops, Theatre workshops, participation in film festivals, participation in live programmes of ndtv, aajtak, IBN and others help students to identify and nurture their future media potentials.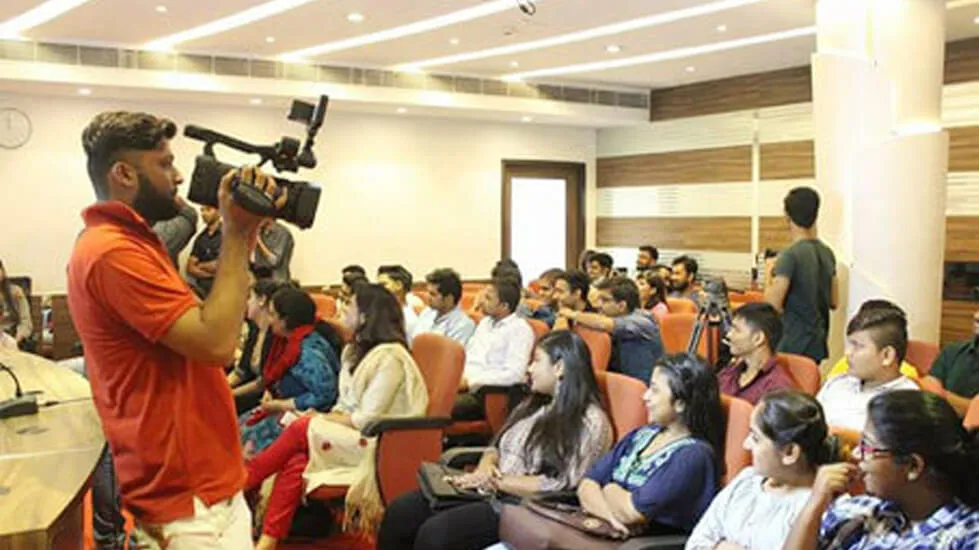 Practical Training
NIMC put specific emphasis on practical training, 'on the job' experience, familiarity with media equipments along with classroom teaching. We provide latest tools and technology keeping up with the industry needs, latest software, best cameras (still and video) and studio equipment for self training.
We at NIMC provide our students enough freedom to satisfy their creative liberty by experimenting and using innovative ideas for practical workshops. Our students indulge in a lot of extra-curriculum activities and arrange visits to film festivals, college festivals, theatre festivals, art and photo exhibitions which make their learning experience more realistic and interactive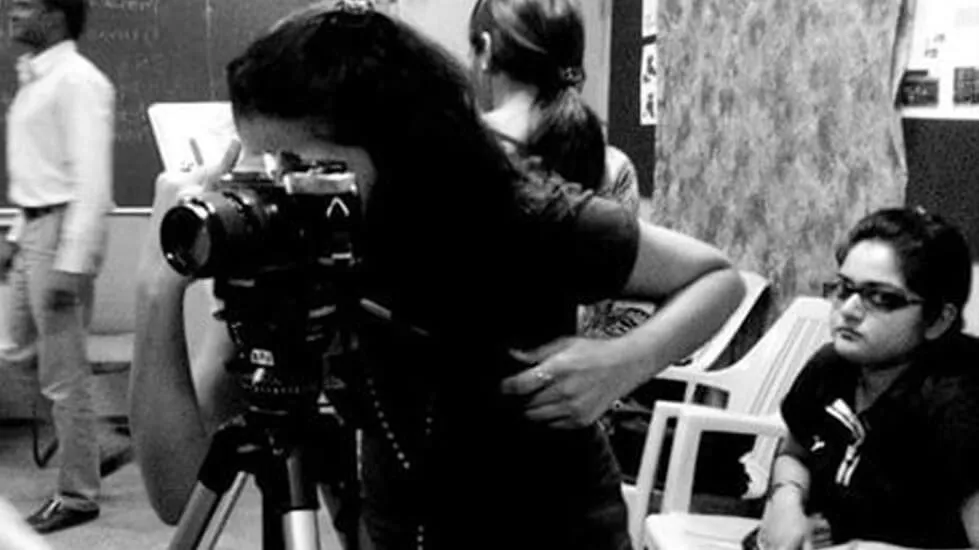 Faculty and Facilities
we provide experienced and leading visiting professionals from media houses to name some BBC, STAR, NDTV, ZEE, Aaj Tak, DD, Sahara, MCRC Alumni Jamia etc. The building might not appeal to the eye as a multi story glassy five star look , but in terms of facilities provided, the institute is more than what a student would require to grow as a media professional.It has comfortable hostels at a walk distance and catering facilities, fully air conditioned classrooms, wi-fi enabled campus, healthy and peaceful creative study atmosphere.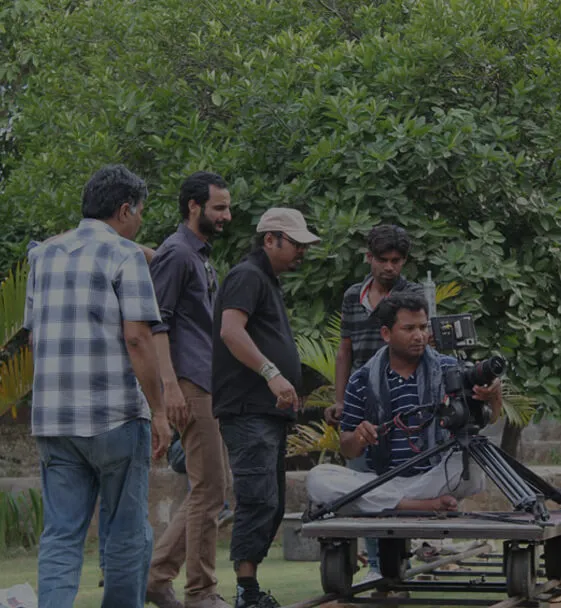 Placement and Internships
NIMC maintains close contacts and professional relationships with a large number of media organizations, PR agencies, ad agencies and academic institutions. Having our tie ups and good reputation with the leading media agencies and channel, placement is guaranteed depending on the caliber of student. By the time you finish the course, you get many offers from various organizations and media industries. Besides, internships are also provided twice a year in leading channels and media organization depending on your interest and capability.
Videography Course is the process of acquiring the necessary skills, knowledge, and techniques required to create professional-quality videos. This can be achieved through various means, including enrolling in formal courses or programs, attending workshops, and self-study.
Formal videography education can be obtained through National Institute of mass Communication that offer degree programs, diplomas, and certificates in videography. These programs typically cover a wide range of topics, including video production, camera operation, lighting, audio recording, and post-production.
There are also many online courses and tutorials available that can provide training in specific areas of videography, such as camera operation, lighting, and editing. Online courses and tutorials are often more flexible and accessible than traditional classroom-based programs, and can be completed at your own pace.
In addition to formal education, videographers can also benefit from attending workshops and conferences, which can provide opportunities to learn from experienced professionals and to network with others in the field. Overall, a combination of formal education, hands-on experience, and continuous learning can help aspiring videographers build the skills and knowledge needed to succeed in the industry.
Dual Program: We issue an additional diploma in electronic media from CIMC along with your UGC recognized degree or diploma of respective course.
Scholarships and Opportunities for higher education in Canada. Educational loan facility.